Recent Software Developments
Listed below are some of the key enhancements that have been added to axis vMerchant.
Sales Rep's Login to axis vMerchant websites
Release Date: 08/06/2017
axis vMerchant has been extended to allow you to create website accounts for your own staff (typically those in Sales or Customer Services) which allow them to login to the website and then switch to any of the other accounts that they look after.
The customers are identified within axis diplomat by order source code and the functionality is available to anyone using the axis diplomat Agents Commission module.
For those with template-based websites. the functionality is automatically enabled as soon as the data is configured; for bespoke websites, the functionality can, in most cases, be added very easily.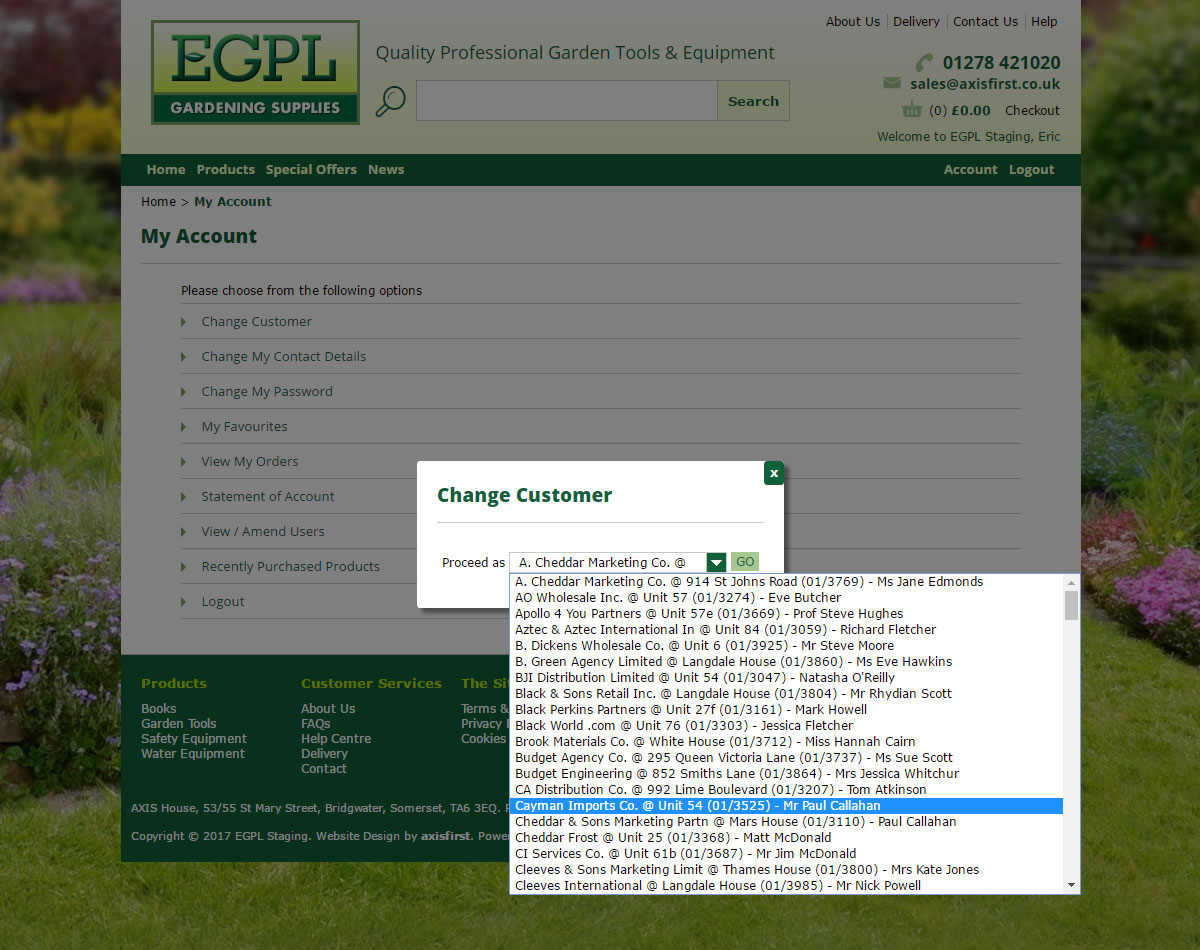 For more information:
https://www.axisfirst.co.uk/documentation/Managing-Internal-Logins-for-Sales-Reps/articles/15388
Self-Registration Trade Accounts
Release Date: 31/05/2017
axis vMerchant has been extended to allow self-registration on B2B websites.
Traditionally, due to the sensitive nature of special trade pricing and/or the ability to buy on account, access to a website for trade accounts needed to be first enabled for specific customers within the axis diplomat system.
With recent developments to axis vMerchant, this can now change - trade customers can register for themselves by supplying their customer account reference and either an email address that matches an existing contact on that account or the correct postcode for that account.
This means that you do not need to have current valid email addresses for all of your existing trade customers before they can start using your B2B website.
To take advantage of this development, you will just need some minor design changes to your login and registration pages.