Graphics
Creating beautifully designed banners, graphics, diagrams and images are a powerful and effective way to get your brand and marketing messages in the minds of your viewers. Talk to axisfirst about how words and images can help sell and attract potential customers by adding more impact to your websites, promotional campaigns, social media feeds and stories.
Illustrative Graphics
Whether a specific InfoGraphic for a marketing campaign or a suite of images designed on a common theme or style, we have the skills and capabilities in-house to provide you with the artwork you need for your website, social media and print applications.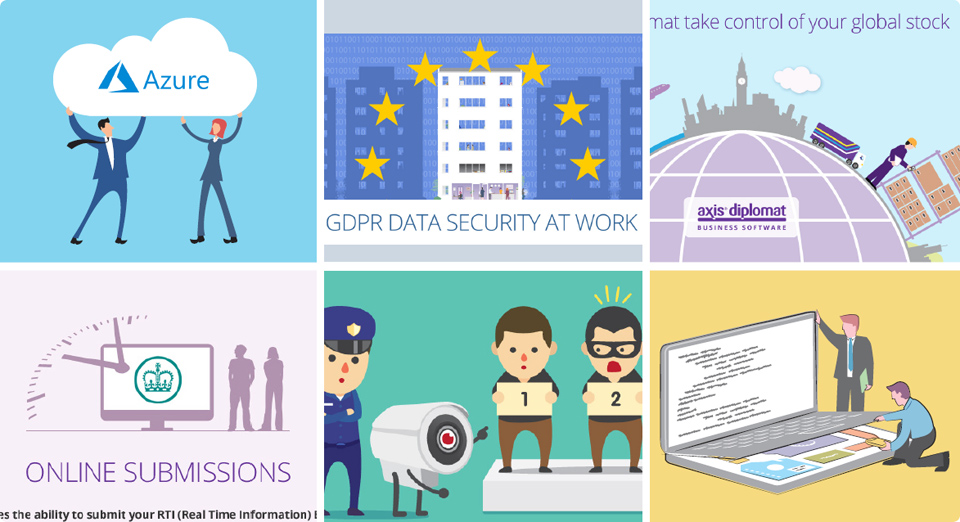 Photographic Retouching
We have access to vast libraries of stock photographs, many of which are available in high resolution (and so suitable for print and digital applications). Many can be licensed for less than £10.
Whilst standard library images have their place, why not take advantage of our photographic retouching services to make those images your own?
Case Study 1
---
In this banner for a decorating supplies wholesaler, we found a suitable library image, changed the colours to match the text colour, reversed the image to suit the required text positioning and added a suitably blurred background.
Original Image

Re-Touched Image

Final Banner
Case Study 2
---
This example from our own website shows how a few simple steps can personalise an otherwise generic image.
Step 1

We identified a suitable stock image from the libraries that we have available to us.

Step 2

We cropped for the particular application. In this case, the image was to be used in a way that would be quite small on screen so the truck needed to be more prominent. We also reversed the image to match UK driving.

Step 3

We adjusted the overall colour balance to be sympathetic to the colour scheme of the web page where it was to be used.

Step 4

We further adjusted the colour balance of the truck to match our logo background.

Step 5

We superimposed our logo, adjusting perspective to match the side of the truck, being careful to maintain the lighting effects, such as the lens flare from the low sun.