Enquiry Only Products
Release Date: 03/10/2023
It is now possible to list items on your website but which are not for sale.
To achieve this, you simply tick the new "Enquiry only" box when amending the item's Primary eBusiness Details:

Items marked as Enquiry Only appear on an axis vMerchant Express website just like any other product but there are no pricing or stock availability details shown and the Buy button is replaced with an Enquire button.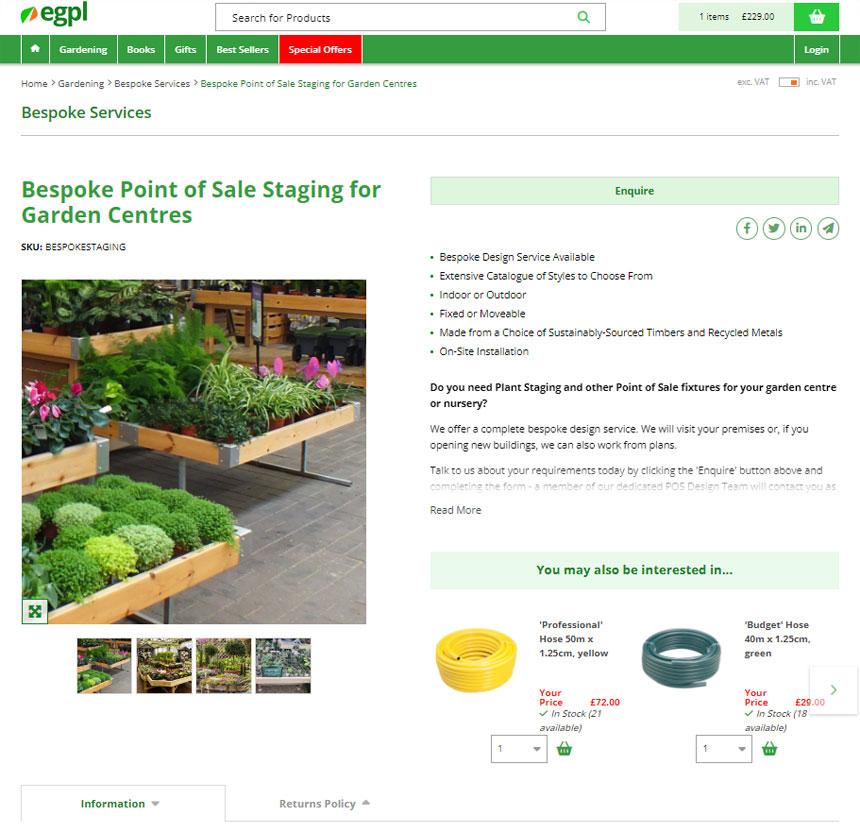 This pops up an Enquiry Form which, on submission, is emailed to your site's main email address.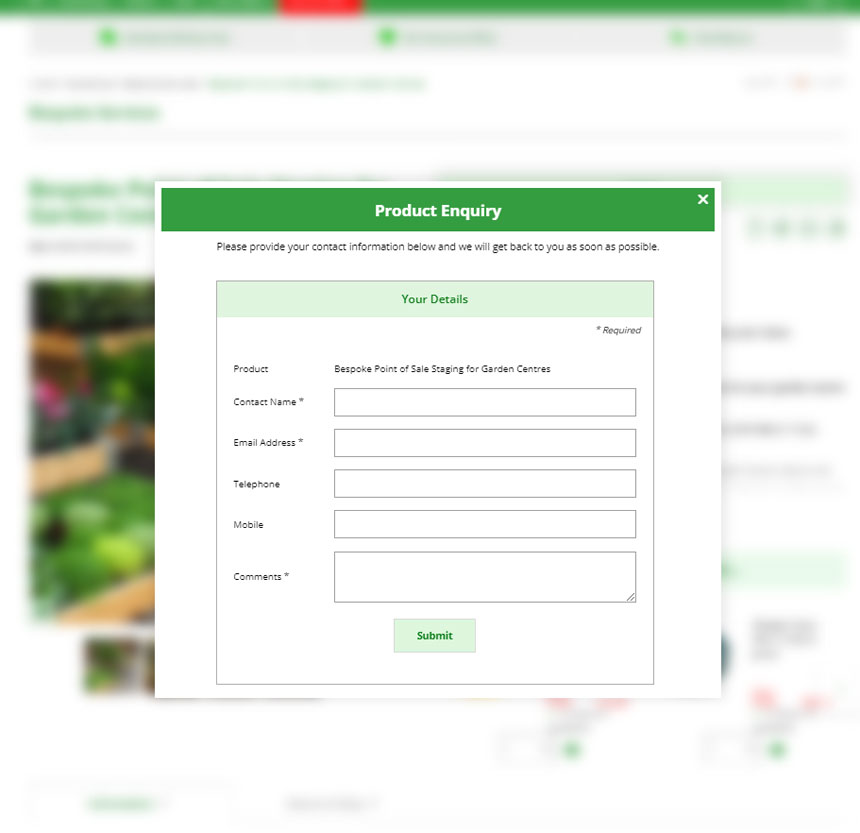 For more information:
https://egpl.axisfirst.co.uk/s-19/bespoke-point-of-sale-staging-for-garden-centres/