CDiscount support added to axis diplomat's Channel Advisor module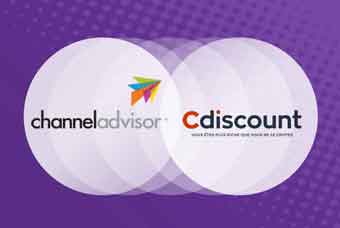 Channel Advisor is a 3rd Party service providing, at its core, a listing management solution. Product data is uploaded to Channel Advisor and from there it is used to manage the listings on a number of marketplace platforms - not only Amazon and eBay (across multiple countries if required) but others, including Rakuten (formerly Play) and Tesco.
CDiscount is a leading French eCommerce website and marketplace with sales of €2.7billion in 2015. Their product categories are wide-ranging, including technology, homewares, toys and sports goods and clothing.
We have recently extended the axis diplomat Channel Advisor module to manage orders received from CDiscount.
Discover more: https://www.axisfirst.co.uk/software/axisdiplomat/modules/ebusiness/Marketplaces/15206