axis diplomat offers integration with Blue Alligator's SalesPresenter
27 February 2018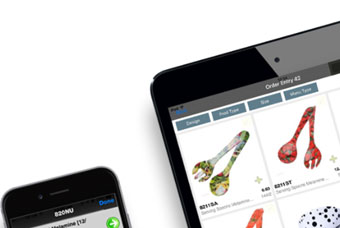 We are pleased to announce that axis diplomat now offers integration with Blue Alligator's SalesPresenter app.
SalesPresenter is an iOS app designed for iPads and iPhones that allows sales reps and agents to show products and take orders offline. It is frequently used not only in face-to-face meetings with clients but also at exhibitions and trade shows where its offline capability means that you do not need to rely on expensive or poor Internet connections.

Using the axis diplomat SalesPresenter Interface, you are able to upload product data, including images, customer data, including sales history, back orders and last price paid, and download orders. All of these tasks can be fully automated to ensure that your agents are always up-to-date with the latest products, availability and pricing whilst orders are imported with no re-keying of information.
View the axis diplomat 2016 Blue Alligator SalesPresenter Integration Factsheet
Discover more: http://www.blue-alligator.com/