axis diplomat adds support for TPS Validation using Selectabase
The Telephone Preference Service (TPS) and Corporate Telephone Preference Service (CTPS) allow people and businesses to opt out of unsolicited sales and marketing calls. It is a legal requirement that everyone in business must comply with the Telephone Preference Service regulations.
Selectabase offer an online TPS checking service called EasyCheck which is available on a 'Pay As You Go' pre-paid basis or as a 'Pay Monthly' subscription with a rolling monthly allowance.
With the TPS Checking module, linked to an active Selectabase subscription, axis diplomat uses a simple traffic light system to indicate the status of every telephone number.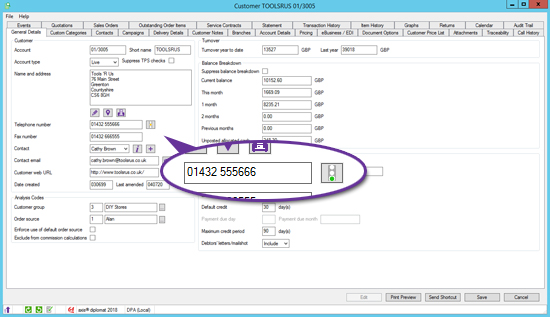 Red indicates that the number has been checked, and is barred
Green indicates that the number has been checked and is not barred
Amber indicates that the number has not been checked within the last 28 days.
Clicking on the amber traffic light icon allows the user to check the number immediately using the online Selectabase service,
The axis diplomat TPS module is available now for axis diplomat 2016 and above.
Discover more: https://www.selectabase.co.uk/