Ello Tosh...

Want A New Copier?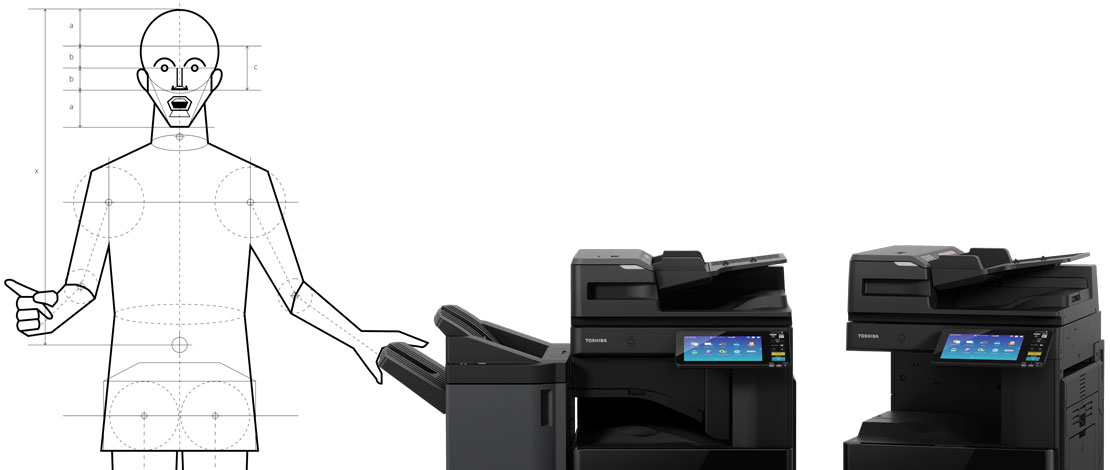 Connect
In today's information driven society, businesses across all industries face increasing difficulties in managing documents and data lifecycles. Often different documents or data types are managed by different processes. This can create problems due to a lack of connectivity or an inability to streamline procedures. Toshiba facilitates innovative ways of working which help you to save money, manage workflows, secure critical information and improve efficiencies in the workplace.

Move away from the box in the corner to a device with super powers that enable information to be processed in a cohesive, simple and efficient manner and that empowers your employees to deliver money back into their front-line activities rather than chasing paper around the organisation.
Integrate
Stylish, intuitive and smartly integrated, the Toshiba family of MFPs enable companies to communicate information in the most efficient way. Create, share and manage workflows with a mixture of server, cloud and mobile applications built around today's connected world whilst meeting the printing needs and green objectives of your business.

Collaboration and sharing knowledge is at the forefront of the e-STUDIO series designed to be easily integrated, customisable and solution ready, it's open architecture provide flexibility with third-party applications but brings all your various workflows to one location that all starts with a touch of a button.
Simplify
At the heart of the Toshiba fleet is technology which enhances administration and integration into your IT infrastructure and simplifies the most complex tasks. This hassle-free process enables administrators to work more efficiently. The e-BRIDGE Next controller lets you connect the MFP to server applications which support the creation of customised workflows.

Workflows which help simplify scanning, archiving and document management thereby increasing the productivity within your business. Centralised administration facilitates deployment, management, monitoring and reporting streamlining business processes saving valuable time and money in your organisation. You can diagnose and manage your print fleet via a web interface designed to optimise the usage of these systems and ensure full control of cost, quota allowance and user administration.
Process your documents without breaking the bank
Inspired by the next generation in document technology, marvel at the power of our partnerships and increase efficiency and productivity in your workplace.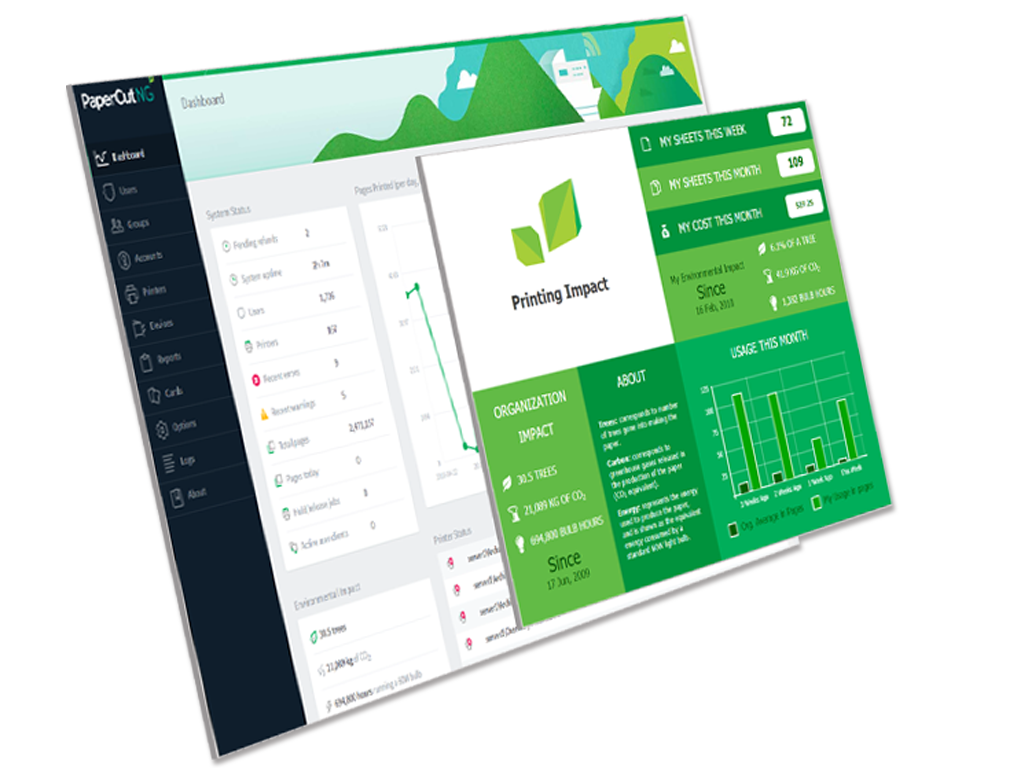 Environmental & Carbon Footprint
As much as 15% of your annual spend could be being absorbed by "printing" in your organisation. Often a hidden cost to many businesses, do you appreciate the true cost?
Managed print enables you to gain visibility and control, boost productivity and save money by helping improve document delivery and environmental impact. Outsourcing your print management can cut cost by up to 30%.
"The average office worker in Western industrialised countries uses 10,000 sheets of paper every year."
Cloud Storage & Scanning
In today's business world you decide what you want to print, how you want to share information and where it should be saved. The optional e-BRIDGE Plus connectors for Microsoft OneDrive, Google Drive and Dropbox give you direct access to cloud services and let you send your documents directly to or print from the service of your choice via the MFP.
The workplace is evolving towards a paperless office by digitising hardcopy documents. Toshiba's hassle-free approach builds a bridge between electronic documents and the users providing access to cloud storage directly from the device. Simply select where to scan or which document to print from the intuitive touch screen panel.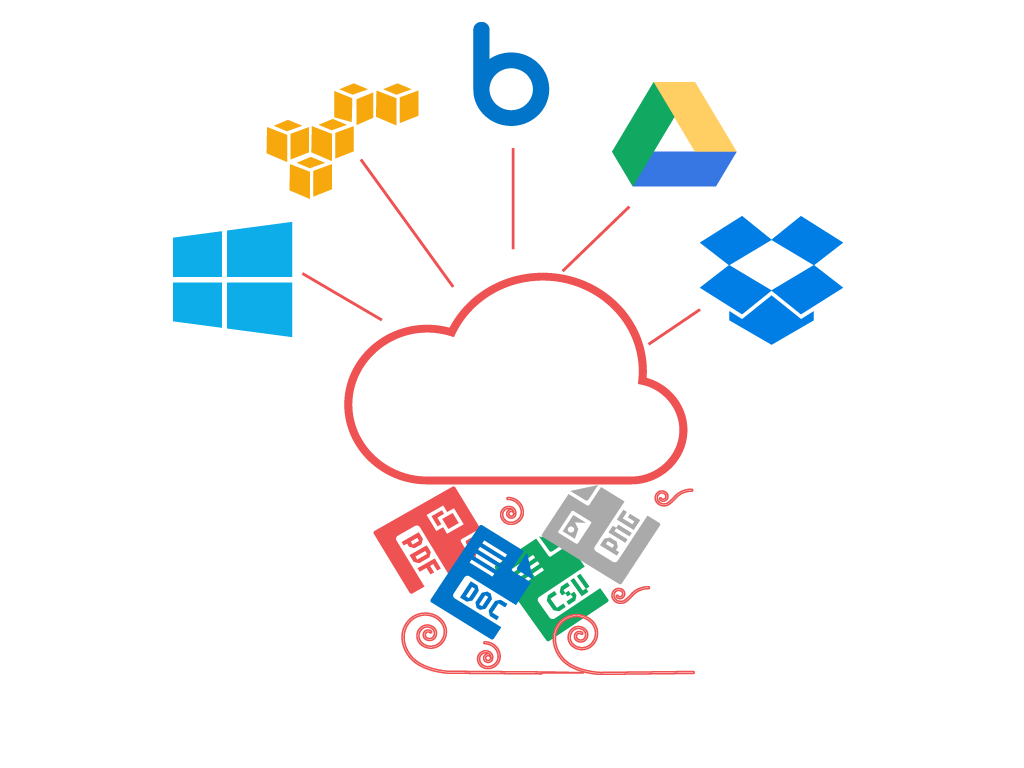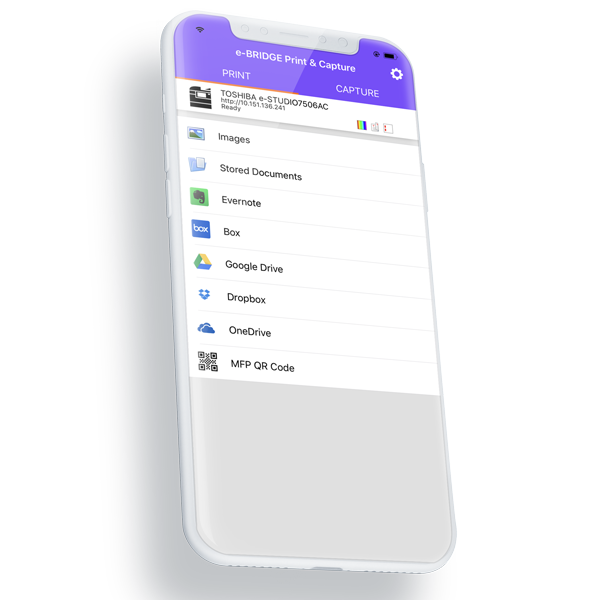 Connectivity & Wireless
Bring Your Own Device (BYOD) and mobile printing is becoming widely accepted in many organisations; Toshiba's new systems give you full flexibility. All models can easily connect to mobile devices via AirPrint (iOS) Google Cloud Print or the Morpria Print Service (Android)
Alternatively Mobility Printing with Papercut MF designs your print network to provide support across a variety of devices that suit your specific needs. But there are also Email to Print and Web Print tools available so it is about having a choice of solutions that fit into your design and adopting the right BYOD strategy for your business. You can even solve visiting clients or suppliers printing request challenges to.
Software Scanning Integrations For Your Business Applications
Make your paper work harder for your business and drive productivity through intelligent routing and scanning automation. Using innovations in optical character recognition and workflow technology it is possible to find data by which a document can be identified, store it in the right location and make it accessible to the right people within your organisation.
Scan documents directly into collaboration tools like Microsoft OneDrive for Business or Microsoft SharePoint making them available to your Office 365 users. Share knowledge in your business with tools like Microsoft Delve and integrate with third party applications using tools such as Microsoft Flow or LiveTiles.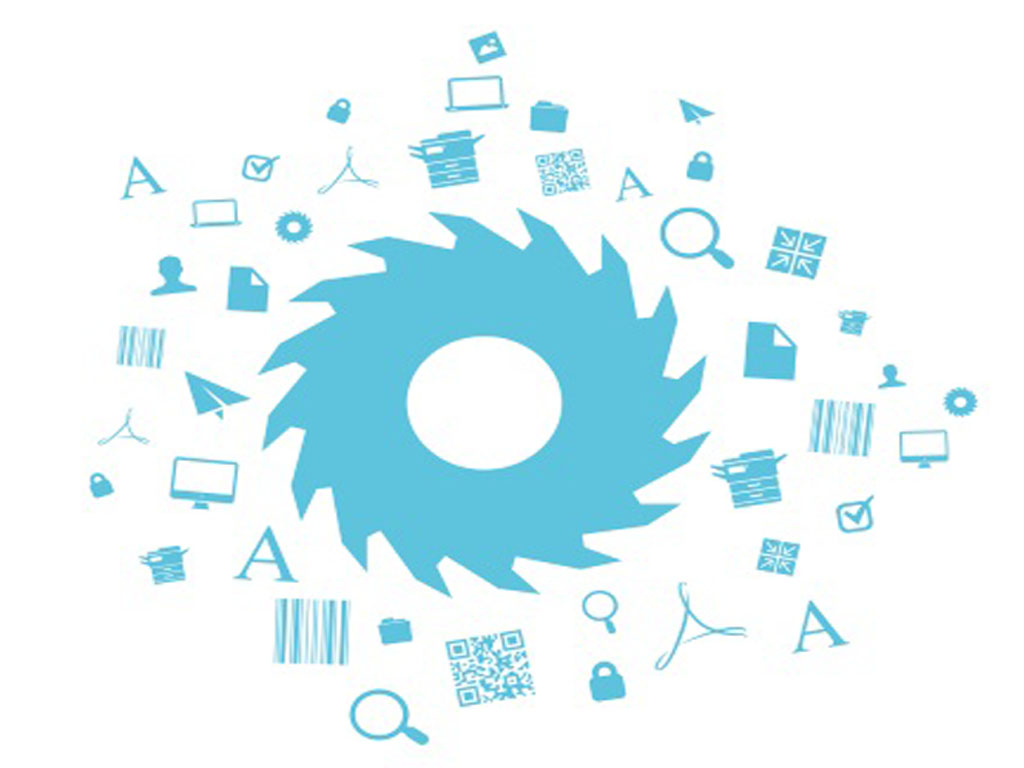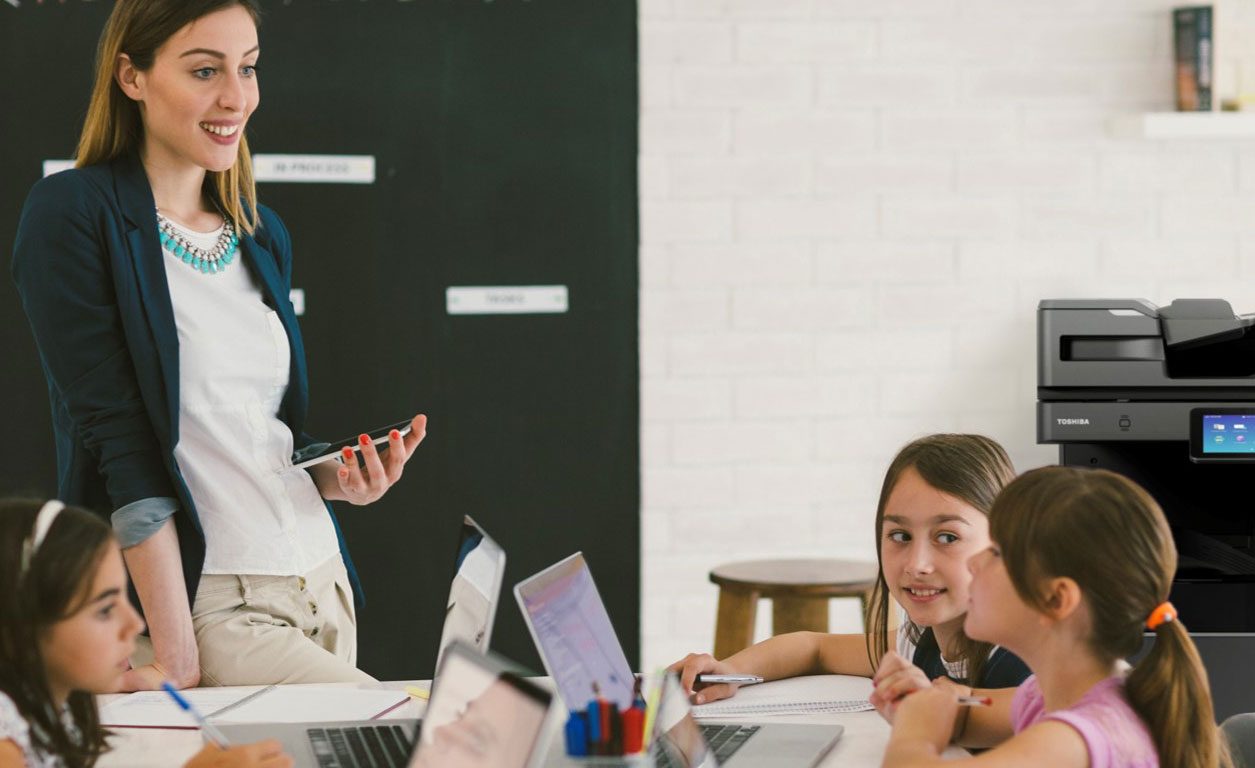 "Innovative solutions to help your business save money, better manage documents, secure critical information and improve efficiencies" Lee Tebby, axisfirst
Take Back Control Today